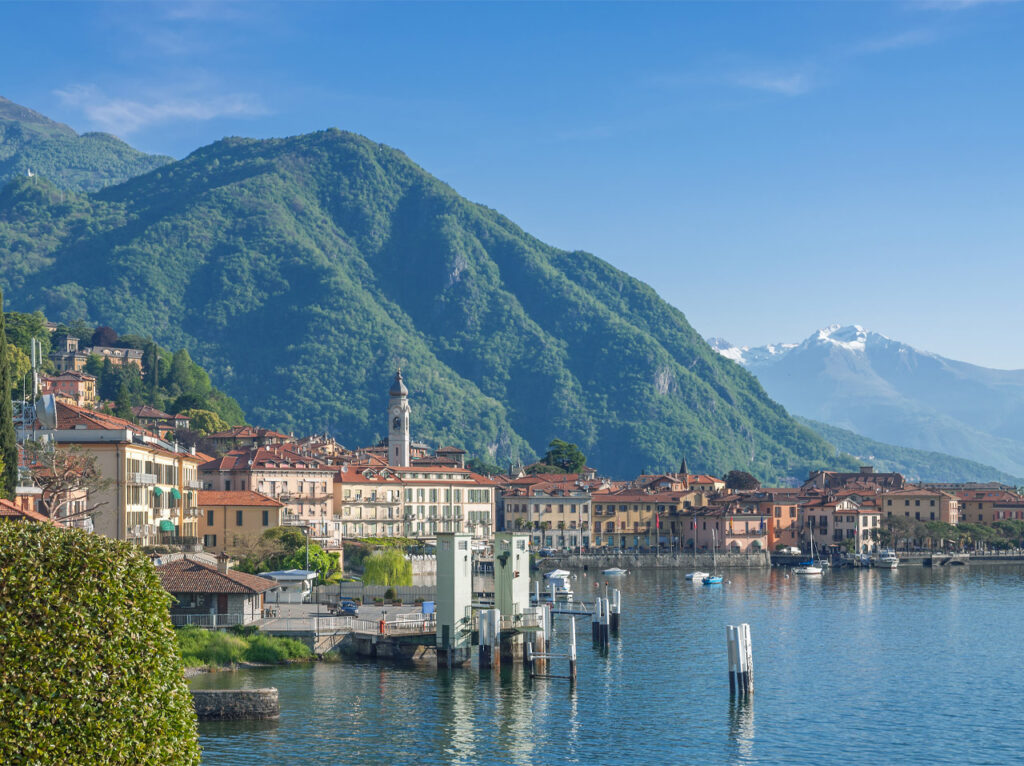 Menaggio on Lake Como, a town with a spectacular view of the Lecco coast
Menaggio is a country located on the western side of the Lake Como and offers its visitors a romantic lakefront with flower beds to savor the lake in a refined and peaceful setting, with a panorama that opens wide onto the coasts of Lecco.
Well-equipped tourist center, loved by visitors as much as by the people of Como themselves, Menaggio it is characterized for most of the year by the mild climate typical of this pre-Alpine coast and thanks to its central position, it is an excellent starting point from which to discover Lake Como and its infinite beauties.
Perfect in summer, even in winter Menaggio knows how to defend itself well, offering picturesque walks along the Antica Strada Regina and inviting snowshoe hikes along the nearby slopes, such as that of the Mount Bregagno.
Its historic center is made up, like many other villages located on the banks of the Lario, from an upper part that is carved into the surrounding mountains and which has the typical medieval alleys and alleys, and from a lower part that overlooks the lake and which has a decidedly touristic caliber, embellished by thenineteenth-century architecture which refers to the period in which the Milanese bourgeoisie began to spend their holidays there.
The typical and traditional restaurants will give you the opportunity to taste the specialties of the lake's cuisine while the welcoming bars scattered all over the town will guarantee you moments of relaxation in the open air.
From the hamlet of Loveno it is possible to climb up to Plesio, from which a mountain trek starts which takes us up to an altitude of 1,400m Refuge Menaggio, able to return a truly enchanting panorama. From here there are countless excursions for mountain lovers.
From the town of Croce, on the other hand, you can reach the panoramic point of Crocetta, where you can appreciate the remains of the trenches of the Cadorna Line, a defensive system dating back to WWI.
Finally, from Menaggio it is easy to reach the lake of Lugano, passing through Porlezza, a renowned tourist destination lying on the shores of the Swiss lake, from which you also have access to the mountain roads that lead to Val Cavargna.
Follow us on social media