Blevio, the enchanting village on Lake Como
In front of Cernobbio, on the eastern bank of the Lake Como so dear to Manzoni, stands Blevio, an enchanting village easily reachable from Como in just 15 minutes by car.
Let's find out together what to see and what to do in Blevio, for a holiday on the Lake Como dedicated to relaxation, sport and nature.
Its 7 hamlets, which make up the inhabited center, wind from the lake towards the slopes of the Mount Boletto.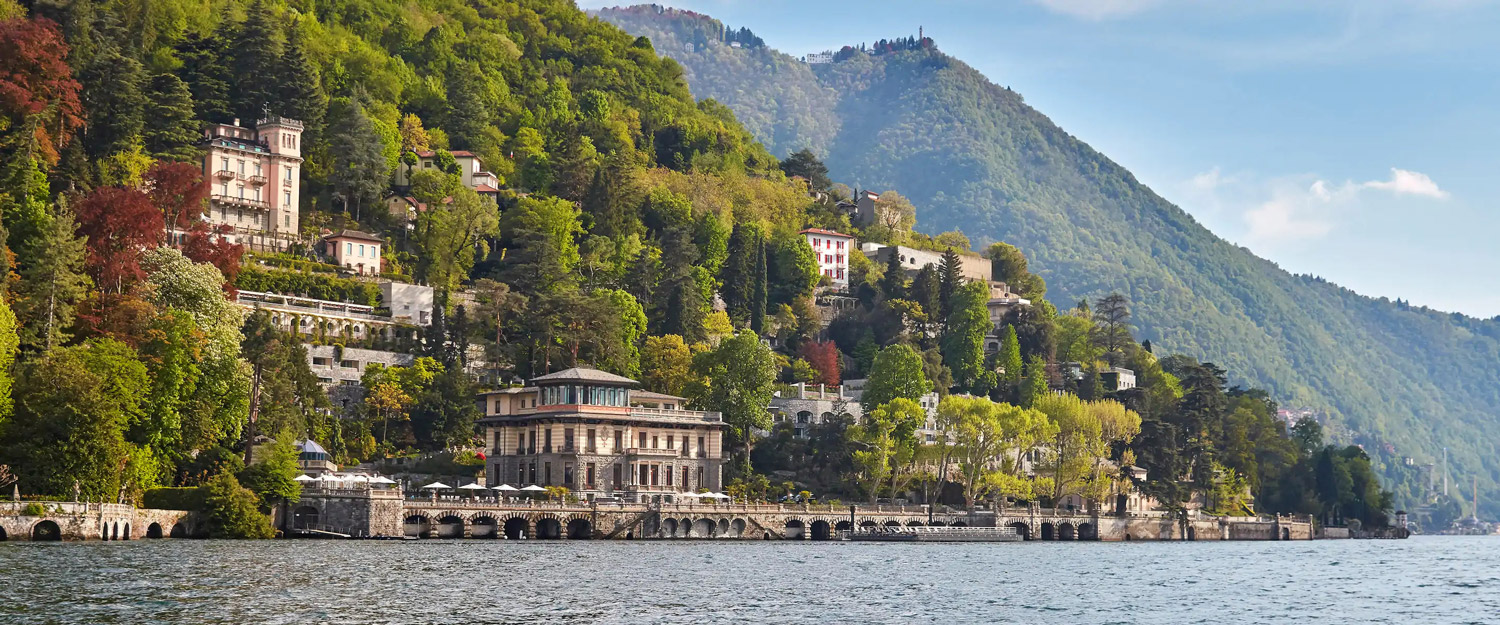 © Photo by Mandarin Oriental Lake Como
What to do and see in Blevio
Walking in the centre, between pedestrian paths and parks, you could come across colorful works of art, created by the project "Blevio mosaic park".
Inaugurated by the municipality in 2016, it involved academies, art high schools and professional schools in the creation of mosaic works in the public places of the city, embellishing them.
An excursion along its paths leads to Nairola stone (at an altitude of 750m), an erratic boulder whose extravagant shape has always intrigued the inhabitants of the surroundings who have built stories and legends on its origin.
Remaining in the surroundings, some itineraries will lead you to the discovery of other erratic boulders, such as the Pendula Stone of Torno and the Stone of the Wolf. With your back to the Como village, we recommend an excursion on the path of Tavernerio valley towards Monte Boletto (1,238m).
Ride the waves on Lake Como
Returning to the shore of the lake, to give a little adrenaline to the hot summer days, you will find Blevio Wakeboarding Lake Como, a center equipped for the practice of water ski, of the wakeboarding he was born in wakesurfing.
Treat yourself to the thrill of riding the waves produced on the surface of the lake!
In addition to the adrenaline, you can relax and practice it sunset yoga or at the first light of day on their beautiful pier by the lake, this evocative experience offers unforgettable emotions.
Thanks to the instructor Federico Resega (@federesega) for sending us some of his action shots.
Luxury vacation in Blevio
And for those looking for a luxury holiday, Il Magnificent rises on its shores Mandarin Oriental, a resort with 21 rooms, 52 suites and two private villas, surrounded by lush botanical gardens.
Follow us on social media