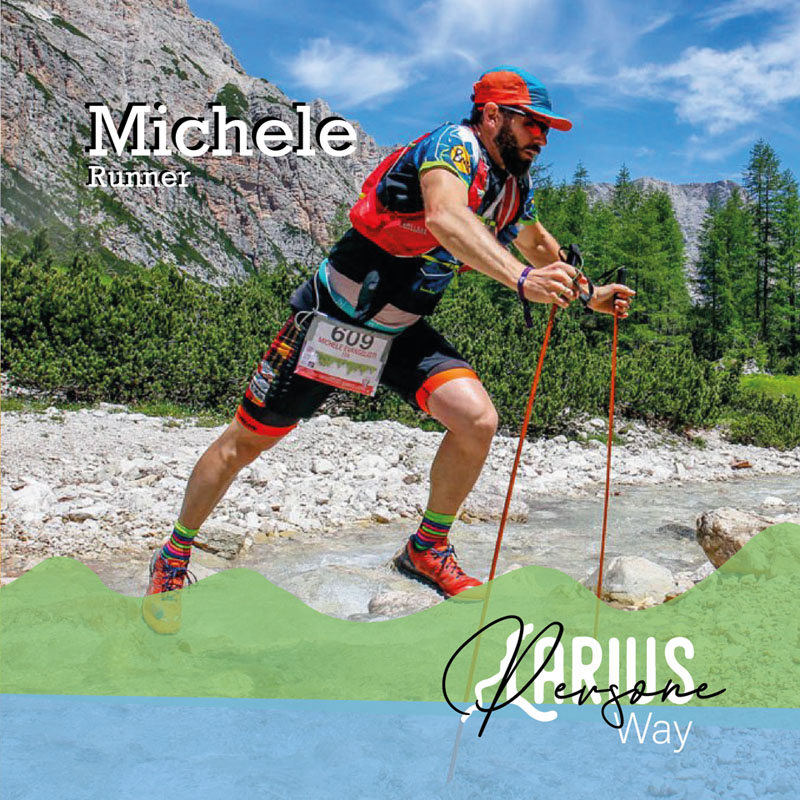 Running Coach Como, Michele Evangelisti
HI! My name is Michael Evangelists and I live to run. I am an athlete, a Running Coach it's a Hiking-Environmental guide.
My life is in constant motion. Discipline, determination, common purpose, sharing and challenge to resistance: these are the fundamental ingredients of my lifestyle!
I started playing sports when I was 5 and I haven't stopped since then! Where can I get? I ask myself this every time I leave the house. I travel because I can't do without it, I look for human contact, I want to know, meet, learn more. I dive into everything that the territory and its inhabitants can offer me, to give meaning and value to my exploration while running.
The pungent mountain air, the smell of the woods, the saltiness on the skin, the thoughts in my mind, the fatigue that runs through me. I couldn't help it. Whether my shoes trample sand, rock, earth, snow, ice, my world is outside.
As my grandmother told me: "To you the water wets you and the wind dries you!"
On my Instagram profile I love documenting all my "hard work" on a daily basis, all of this always and in any case in the splendid setting of Como, which welcomed me in 2017 and has become my second home, despite the fact that I am a true Tuscan. I was kidnapped immediately from many things: from the lake to the mountains, passing through the tiring and endless climbs, the breathtaking views and the descents, to be covered at full speed!
To all those who follow me I can offer tailor-made workouts, workouts of all kinds, excursions or trips to the mountains, personalized physical preparation cards, both online and On Field.
But what I can give as the most prestigious gift are the stories of my adventures "on a human scale" all transcribed in my blog "La Bussola del Running".
The most beautiful adventure saw me as the protagonist in 2016, the year in which I completely crossed all of Australia from north to south (from Darwin to Adelaide) for a total of 3113km, all in 45 days!
Gallery
Last People added
Follow us on Instagram