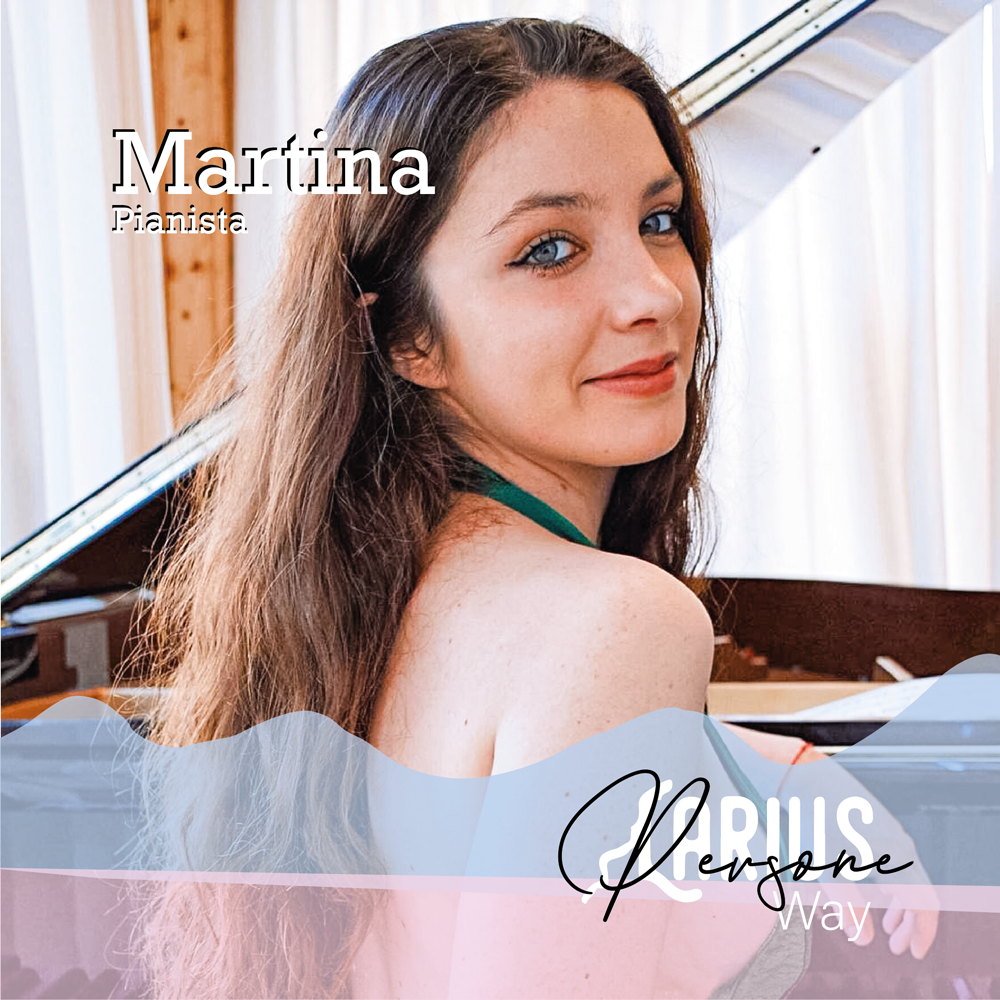 Como pianist Martina Consonni
HI! I'm Martina, I'm 22 and I'm a young girl pianist from Como! I live in a small village in the province of Como and although I'm always around between concerts and lessons, it's always nice to come home! I started playing piano at the age of 6, graduating at the age of fourteen with full marks and honors at the "Vittadini" Conservatory in Pavia. Since then I have continued my studies at the "Incontri col Maestro" international academy in Imola and at the "Santa Cecilia" academy in Rome.
I'm currently attending a master's degree in music performance in Germany, at theHochschüle für Musik in Hanover.
Since I was a child I was the winner of no less than fifty-five absolute first prizes in international competitions, thanks to which I was able to make myself known in the Italian music scene.
I made my debut at the age of eleven with the Bacau Philharmonic Orchestra, with whom I also played in the splendid Social Theater of Como, and have given more than 200 solo recitals in Italy, Germany, France, Switzerland, London, Romania and America.
Some concerts that I carry in my heart are certainly those at the Teatro La Fenice in Venice, at the Manzoni auditorium in Bologna, at the magnificent Teatro Olimpico in Vicenza, at the Royal Albert Hall in London, at the Parco della Musica in Rome, at the Debussy Museum in Paris and at St. Stephen's Church in New York.
I also often have the opportunity to play in chamber groups, and this has allowed me to meet world-famous violinists, cellists and flutists!
On my Instagram page I can offer daily self-study videos as well as short live concerts, but also online lessons! Well yes, I love teaching and I have been teaching for several years. During the lockdown I continued with the my students online and I must say that technology has been fundamental, since continuity is necessary when learning an instrument!
Gallery
Last People added
Follow us on Instagram