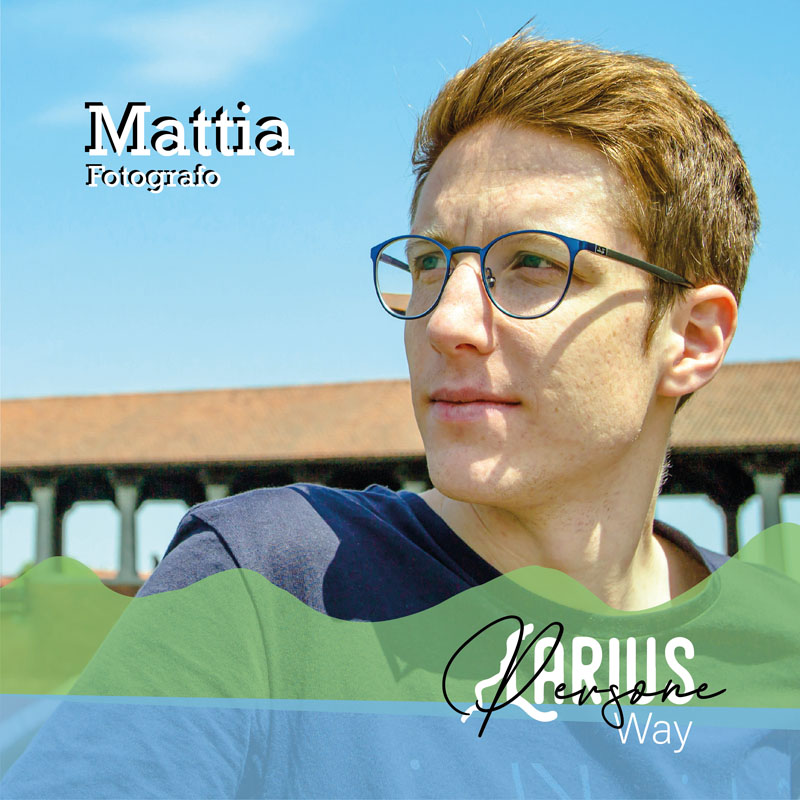 Photographer in Como, Mattia Cittadino
HI! I'm Mattia, I'm 24 and I'm great photography enthusiast, graphics And sport. I have a degree in Communication Design at the Milan Polytechnic and with my camera I especially like to portray people, letting myself get involved in their emotions and trying to make them eternal through a shot.
For example, I have collaborated with basketball, football and volleyball sports clubs, and I have participated in parties or events to tell the most significant moments. In parallel, I also deal with graphics and design. These fields, together with photography, complement each other creating a universe full of challenges and things to discover. Creativity has no boundaries and I love the idea of inspiring and thrilling everyone who is watching what I do.
Since high school, taking advantage of the first parties with friends, I've started taking pictures and feel satisfaction every time one of my shots aroused an emotion in someone. From then on, I started to always carry my camera with me, expanding more and more my fields of interest and action (parties, events, sports, people, food).
The university years, discovering design and graphics, were very important for improving my education, since I felt that in addition to photography, something was missing from my baggage.
On my profile I like to share everything I make, from my university projects, to my works, to my experiments that I do for personal interest. I mainly talk about photography and creativity, showing ideas, innovations and advice inherent in this world.
To those who follow me I would like to offer inspirations, ideas And advice that anyone can grasp and try to exploit for their own situation. Ideas for photographs or graphics, but also some technical advice or curiosities, which could be interesting for those who want to enter this beautiful world and learn something more. 
Gallery
Last People added
Follow us on Instagram