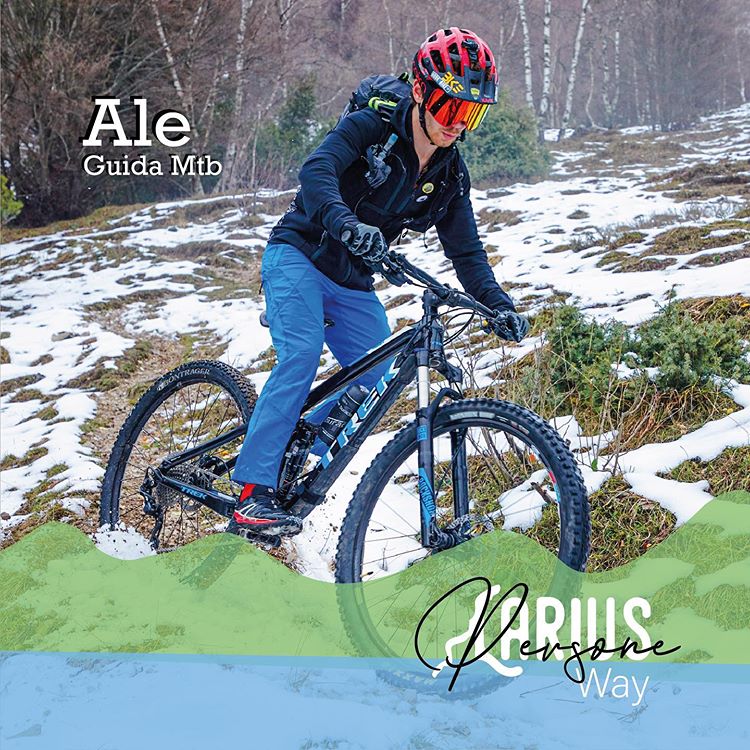 Mountain Bike Guide on Lake Como
Hi everyone, I'm Ale and I've been going to the mountains since I was a child, thanks to my parents who immediately taught me to respect and love them.
I have been a competitive cyclist, both of racing bike what about mountain bike, and this experience, as well as leaving me with a great passion that I still cultivate today, taught me that with effort and determination you can get where you want, and the sense of freedom you feel is enormous.
Later I dedicated myself to climbing competitions and I started going to the mountains more seriously, starting to do ski, Mountain climbing And freeride. I realized that this was my path, and now I'm pursuing the dream of becoming a mountain guide. 
Lately I've started merging outputs into mountain bike with mountaineering excursions, using the bike for the approaches, leaving the car at home to be greener and respect the environment.
At the moment I'm collaborating with a startup that aims to promote and raise awareness of sustainable mountain use, to reduce emissions and waste that can be had by going to the mountains. How to do?
Taking the bike, for example, or trains, buses, etc. and if we use bars or other food, we take the rubbish downstream!
If you decide to follow me on Instagram, you will notice that I am organizing mtb trips, ebikes And fatbike in the area of Lecco lake and Sondrio, relying on rentals to make bicycles available for customers. We will soon be launching some interesting laps and I am always ready to accept new challenges and new projects, because I would like to offer an emotion, not just a service.
Last People added
Follow us on Instagram