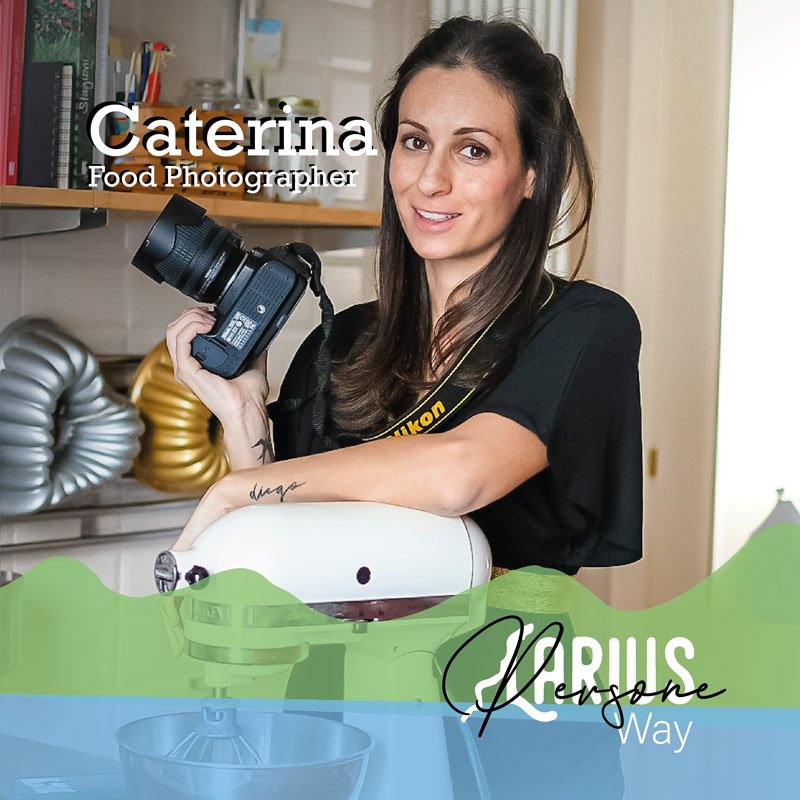 Food Photographer Como and blogger, Caterina Martino.
HI! I'm Catherine, food photographer in Como. I love cooking and photography! After realizing that advocacy wasn't for me, I managed to find a pastime, which has now become a job, which allows me to reconcile these two passions of mine, without taking time away from my family.
Exactly when this passion was born I don't know. I think it's a trait of mine that has been hidden for quite a while, but since I discovered it I haven't been able to do without it.
That's how I started too post my photos on social media and shortly after I felt the need to connect a blog, to be able to tell me better.
I'm a creative mind (and also a good fork): put me in the kitchen with a well-stocked pantry and I'll soon have prepared a complete menu! My cooking remains deeply rooted in the tradition and seasonality of the products.
I don't have special diets or restrictions, I like to find the right balance with the ingredients I have available. I also like to spoil my guests at the table, because I find it a way to convey my affection towards them. Finally, I like to capture the details of what I've created or capture some moments of conviviality at the table or outdoors.
My IG profile tells about my daily life: what I prepare to eat for my family, sharing tips and tricks, the activities I do with my daughter and the places and places I visit. I try to tell a story, closely linked to seasonality, in terms of products, places, activities and landscapes.
Who follows me you will find on my blog a repertoire of well over 200 recipes, which vary from appetizers to desserts and also include recipes from around the world.
I also collaborate with various companies/clubs, for which I offer photo shoots (of their products, their menu or their club) or which I support in managing their growth on social media.
Gallery
Last People added
Follow us on Instagram