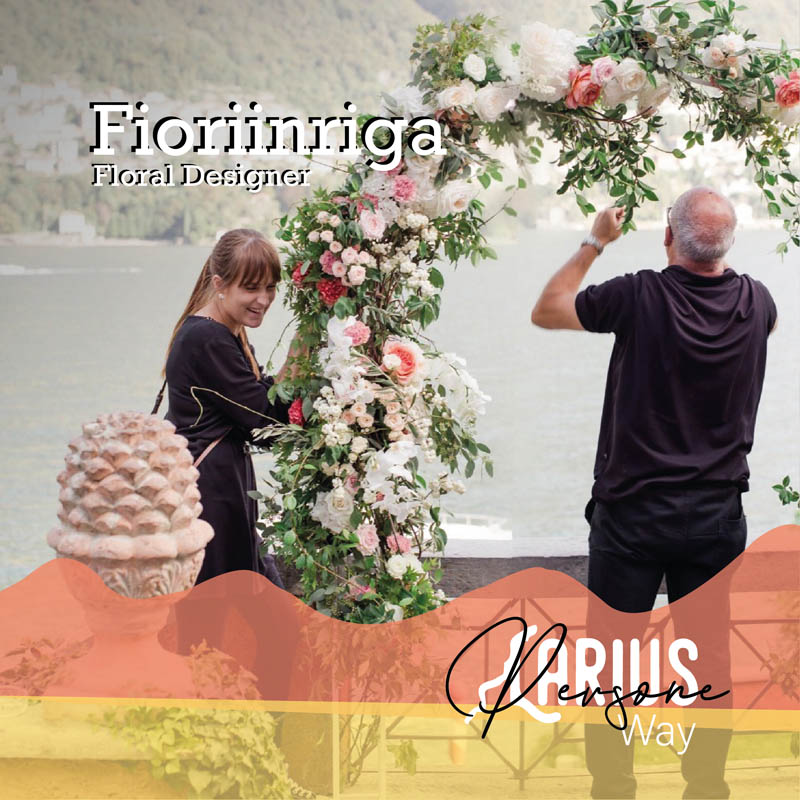 Floral Designer, wedding arrangements and events on Lake Como
HI! We are Ombretta, Aldo and Claudia, owners of the shop Fioriinriga. We are practically a family/team and in addition to taking care of the shop, we prepare wedding arrangements and events, and we have been organizing for a few years creative workshops where we teach how to create centerpieces or bouquets.
Flowers have always accompanied us in our lives. When we came home from walks in the meadows or in the woods, our hands were full of all kinds of flowers or natural elements.
One day, something clicked in us. We decided to transform the premises under the house, which once housed the grandparents' tavern, into our first shop. We have been there for 20 years, and although we have moved into the current shop for 12 years, we have never abandoned those premises, making them our laboratory.
For many years our priority has been to make people dream with flowers and plants, and often a relationship is established with customers that goes beyond the simple request for service. For example, a married couple from Los Angeles who chose us and our handsome Lake Como as a place to join in marriage, defined us "their Italian family".
On our profile Instagram you will find everything related to our floral world, offering you the opportunity to learn more about our work and to find out who we are.
Gallery
Location
Latest Activities added
mirko
2023-08-02T17:05:07+02:00
Electric bike rental Bellagio and Lake Como - Ghisallo ...
Follow us on Instagram