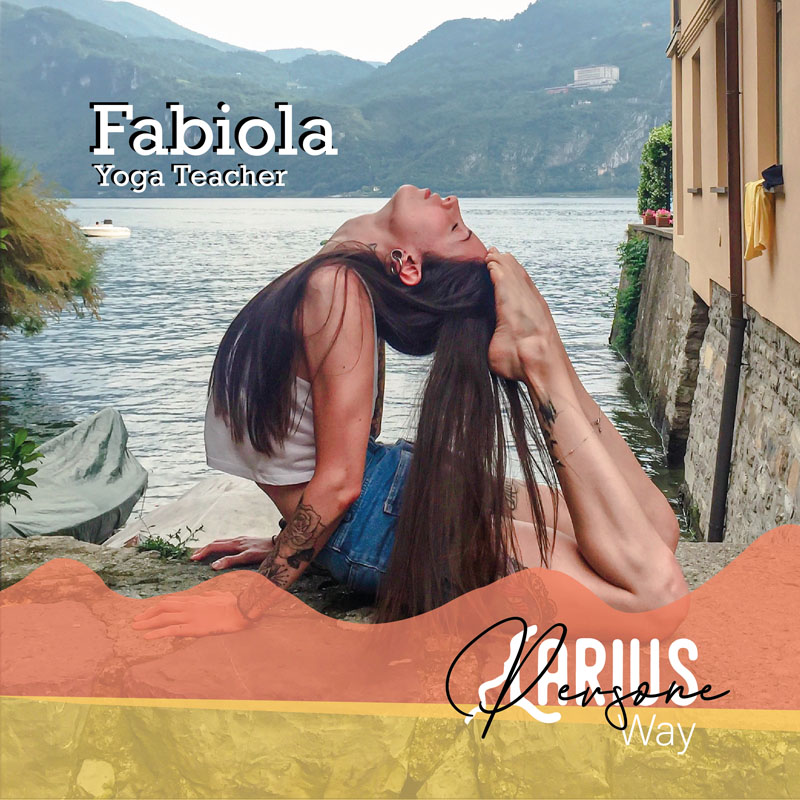 Yoga teacher in Como, Fabiola Magistro
Hi I'm aYoga teacher in Como! My name is Fabiola and a few years ago I chose to dedicate my life to my greatest passion: yoga. A thousand-year-old discipline and spiritual practice of personal growth, yoga brings numerous benefits on a psychophysical level and harmonizes the body-energy-mind system. Seeing is believing! ????
I was born and raised in Milan and for love I decided to move to Como. Right here almost a year ago I opened my yoga studio @dahliayogastudio (www.dahliayogacomo.com/), a small oasis of peace, a space created to welcome passionate practitioners.
I well remember the feeling I had when I entered my first yoga center. I was intoxicated by the scent of incense, by the sweet tone of the teacher's voice. I was serene. I felt my body flowing from one Asana (yoga posture) to another like in a dance, my breath was calm and so was my mind, I was at peace.
Thus began my journey between yoga lessons and courses, travels to the Orient, training and the realization of a dream: my own yoga studio.
On my personal Instagram profile @fabiola.magistro you can find my entire journey in the world of yoga and something about my private life, vegetarian cooking, home and travel.
On the Instagram profile @dahliayogastudio, on the other hand, you can find everything about life in Dahlia: timetables, lessons, pills and curiosities about yoga!
Gallery
Last People added
Follow us on Instagram