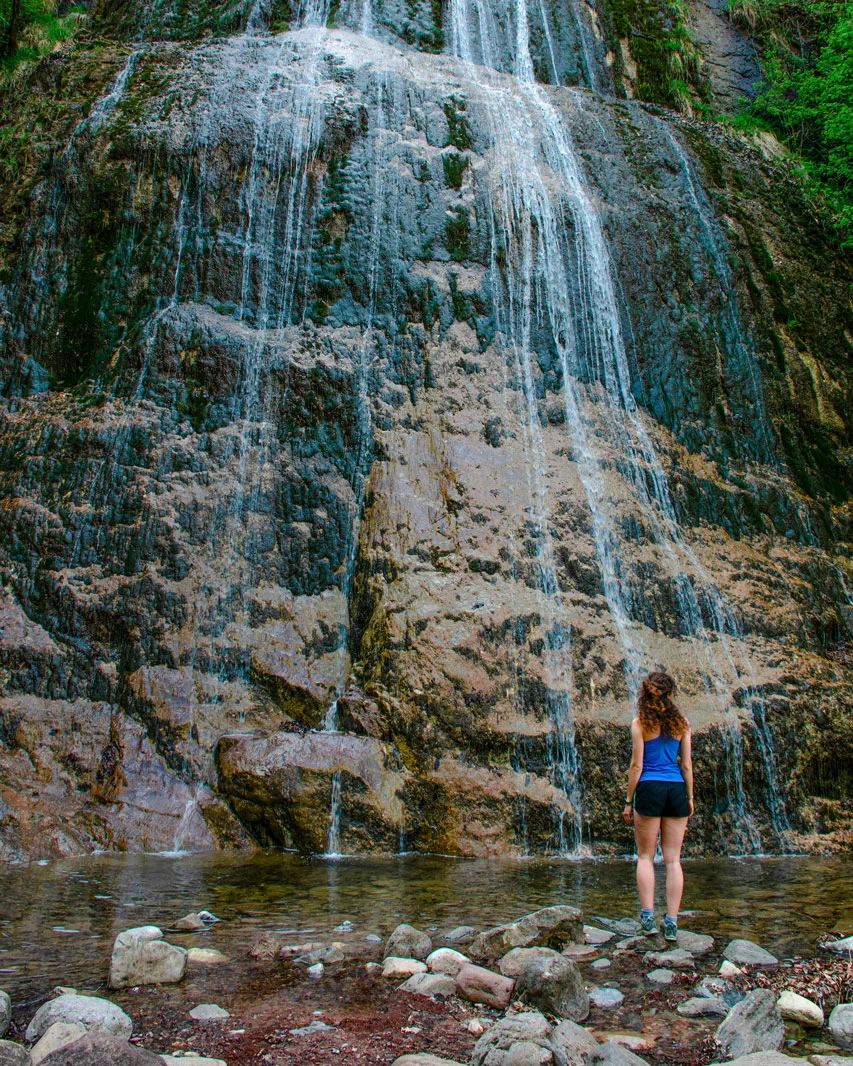 Sprizzottolo waterfall in Introbio
There Sprizzottolo waterfall is located in Introbio in Valsassina, along the spectacular cycle/pedestrian path from Barzio to Taceno.
The cycle path is about 13 kilometers long and is also perfect for a family cycle tour with children.
Lots of places to visit Valsassina, especially for a trip out of town during the weekends together with family and friends, with many activities immersed in nature and breathing fresh air.
Sprizzottolo waterfall: what to see in Introbio
During the walk or while riding your bicycle on the cycle/pedestrian path, a stop at the Sprizzottolo waterfall is a must, you will find a characteristic bridge where you can take a picture.
How to get
From Lecco take the road of Valsassina. Just before entering Introbio, turn left into a small road where it is possible to park near the cycle path.
Starting instead from the center of Introbio la Sprizzottolo waterfall it can be reached with a twenty-minute walk on the cycle path towards Pasturo.
To see in the surroundings: in Introbio there is another waterfall, the Troggia.
Also present is the Grigna group and is deservedly loved by hikers and climbers.
Follow us on social media