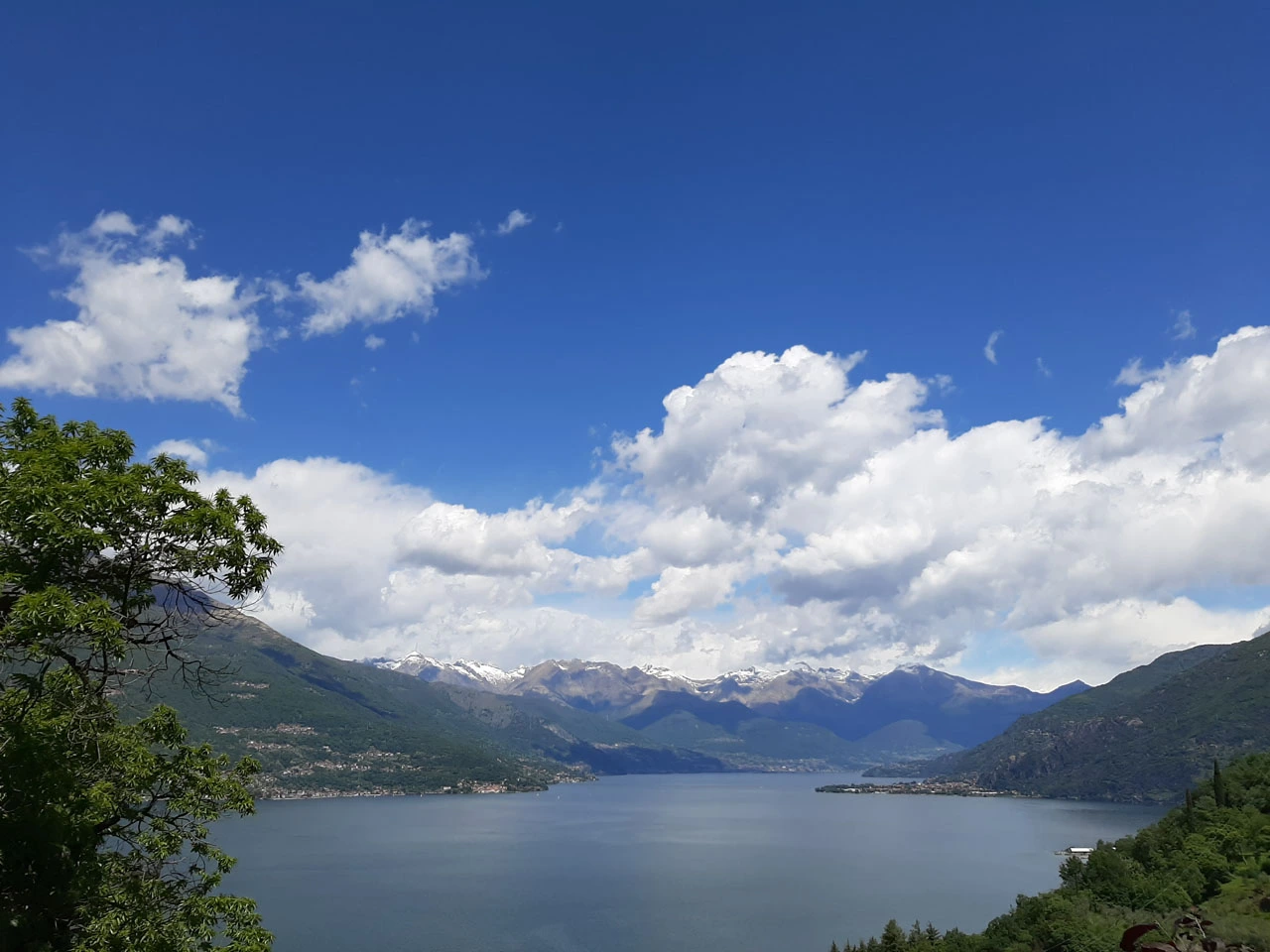 STAGE 3
Sentiero del Viandante: from Veranna to Dervio
The third stage of the Sentiero del Viandante takes us from the municipality of Varenna to that of Dervio.
Starting from Varenna railway station go up the short but steep mule track which, entering the wood, leads to the hamlet of Vezio, with its narrow streets and the ancient castle clearly visible on a rocky outcrop overlooking the lake.
From the village of Vezio you go down a stairway in the woods until you reach a cobbled road that leads to the Esino stream and its ancient stone bridge, located in front of an old abandoned refreshment point, the Crotto del Pepott.
Then continue among olive trees on one side and vineyards on the other, admiring a superb view of the castle of Vezio up to the houses of Regolo (fraction of Perledo), which can be reached by following the mule track and crossing the road a few times.
From Regolo continue along the coast along the paved road which then becomes a dirt road near the town of Gittana (322m).
After passing the Cappella dell'Addolorata (300 m), the cobbled path continues descending into the wood in the direction of Bellano, offering beautiful views of the village, Dervio and the Alto Lario.
Reached Bellano you pass by the beautiful little church of San Rocco and the famous Ravine and continue uphill on the mule track that goes up to the hamlet of Ombriaco and the Sanctuary of the Madonna delle Lacrime in Lezzeno (370 m).
From here it is possible to enjoy a truly scenic view of the lake.
Crossing the hamlet of Lezzeno, the path continues through the woods and then through the meadows towards Dervio until it reaches the houses of Oro (279 m) through the Valle dei Molini.
Before arriving at Oro, the route meets a stairway that climbs towards Pendaglio (fraction of Bellano) and the enchanting panoramic church of San Domenico.
You then pass through the built-up area of Verginate and continue on a mule track which marks the beginning of the Dervio area.
Before reaching Dervio station, the path still offers enchanting views.
What to see in this stage
Castle and village of Vezio;

stone bridge over the Esino stream;

Regolo, fraction of Perledo;

Sanctuary of the Madonna delle Lacrime of Lezzeno;

small church of S. Domenico, Pendaglio hamlet of Bellano;

Verginate fraction of Bellano;
Follow us on social media