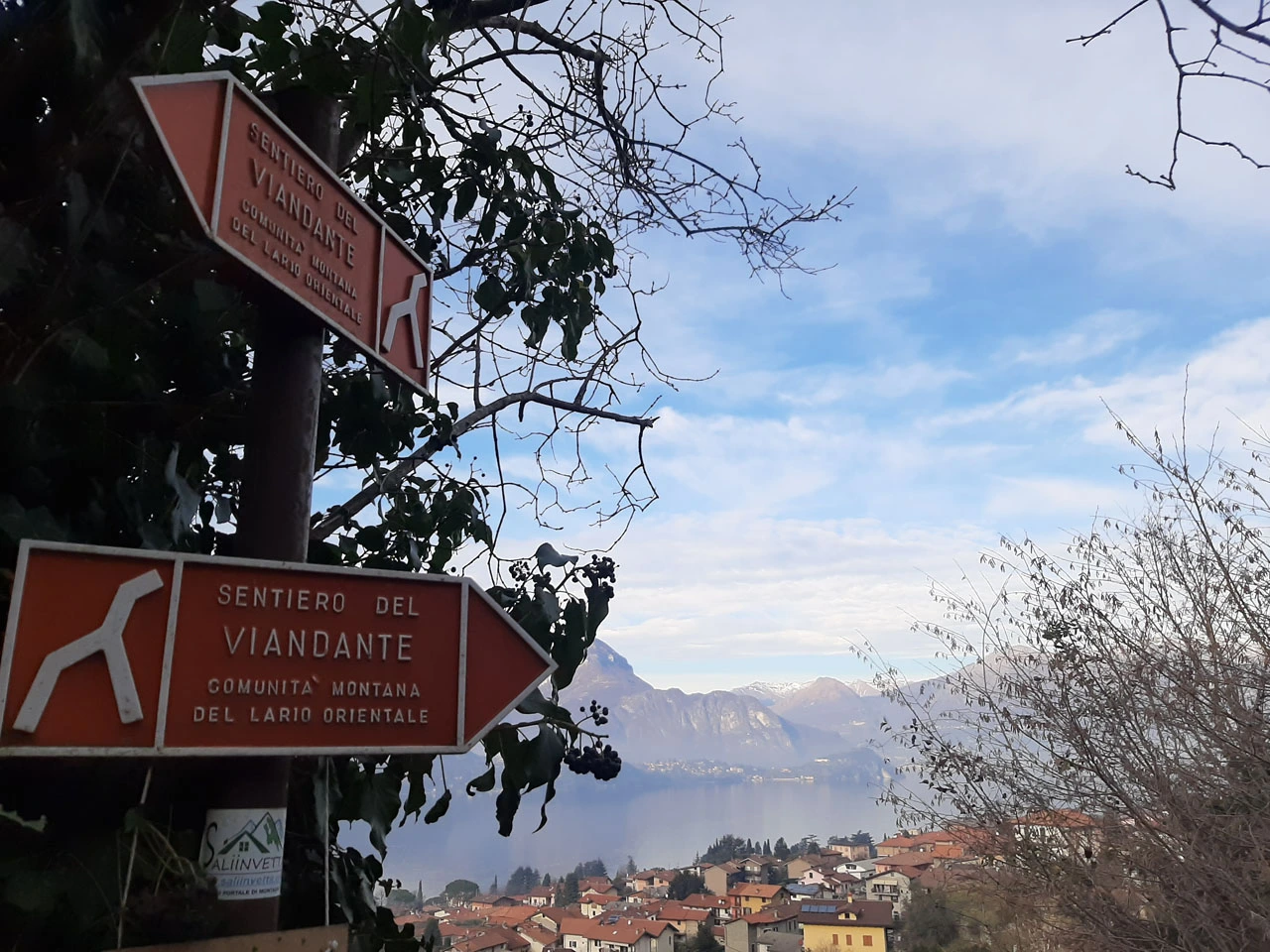 STAGE 1
Sentiero del Viandante: from Abbadia Lariana to Lierna
Length: about 10.5 kilometers

Elevation gain: about +390 meters

Duration:

about 3.30 hours
The route starts near the small church of S. Martino, 400 m from the Abbadia Lariana railway station, at the foot of the Grigne. In fact, from here you will find the orange signs of the Path of the Wayfarer.
This part of the trail is quite simple and crosses the towns of Borbino and Robianico (fractions of Abbadia Lariana) passing between old farmhouses, cultivations of olive trees and meadows enjoying a beautiful view of Abbadia Lariana.
The path runs parallel to the lake at an altitude of about 230m until it begins to glimpse the promontory where it stands Mandello del Lario.
Following a beautiful paved road you go up until you reach the Romanesque church of S. Giorgio in the municipality of Mandello del Lario, first obligatory stop of this stage.
The church, dating back to the thirteenth century, it contains within it a wonderful cycle of frescoes from the 15th century and is perched on a rock spur.
Outside there is a small churchyard dfrom which it is possible to admire a splendid panorama of the lake.
What to see in this stage
Abbadia Lariana with the complex of the spinning mill and the Monti spinning mill (now the Silk Museum);

church of S. Giorgio in Mandello del Lario;

contrada Castello in the Maggiana hamlet of Mandello del Lario with the Maggiana tower;

Contrada S.Abbondio in the Rongio district of Mandello del Lario;

Cenghen waterfalls (614m), "the little jewel of the Grigna": they do not meet along the path but if you have time to make a detour, we advise you not to miss them. An hour's journey, about 2km and 340m in altitude following a simple mule track between olive and fruit trees that offers wonderful views of Lake Como and a truly idyllic final refreshing bath;

Lierna;
Follow us on social media