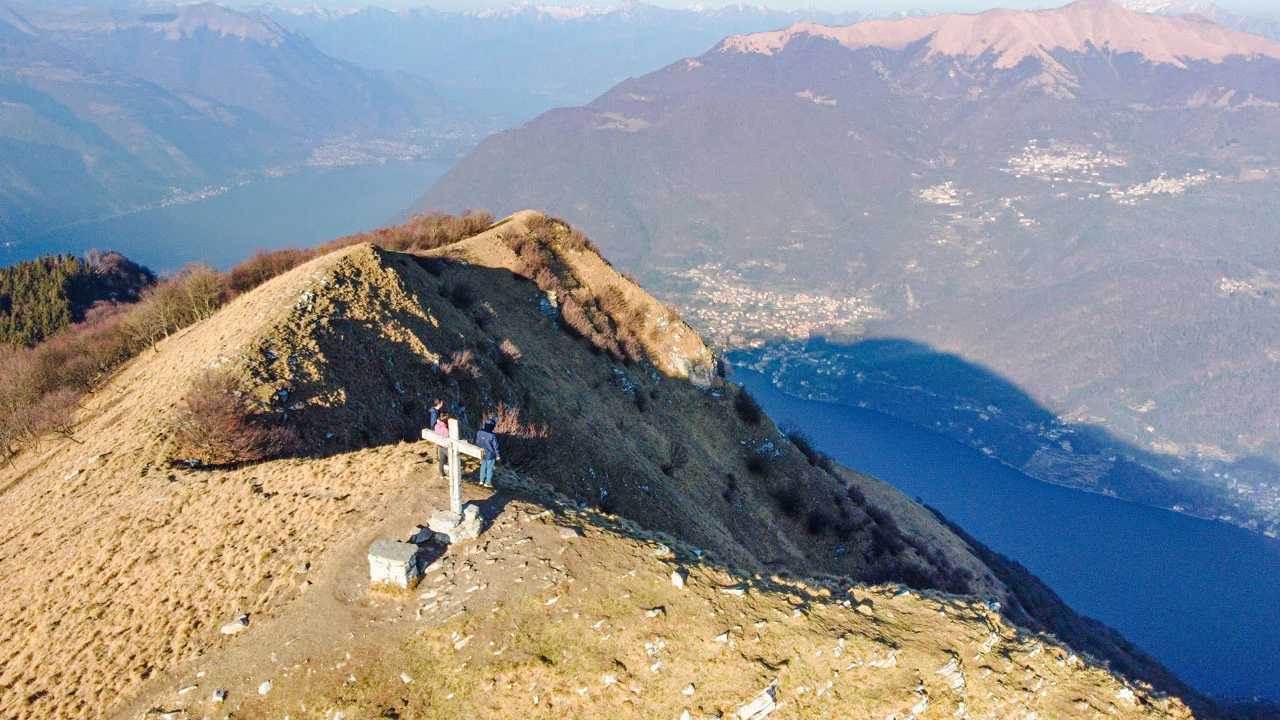 Starting location: Monte Bisbino road

Length: about 9 kilometers round trip

Elevation gain: about 350 meters

Duration: about 4 hours round trip

Refreshment points: Bugone Refuge / Murelli Refuge / Roccolo San Bernardo Farmhouse
Monte Colmegnone: excursion on Lake Como
The Mount Colmegnone it is a very panoramic peak overlooking Lake Como. There are several paths to reach it: from the lake, starting from Laglio, Moltrasio or Carate Urio, from Valle Intelvi (starting from Alpe Cerano) or from the road that goes up to Monte Bisbino.
Today we will tell you about this last itinerary, the path that leads to Mount Colmegnone starting from the Monte Bisbino road since it is simple and suitable for everyone. Furthermore, for those who want to walk less, they can also cover part of it by car on a dirt road, but we do not recommend it. Better to walk right?
From Monte Bisbino to Monte Colmegnone: how to get there
The road to Monte Bisbino starts from Cernobbio, practically from the centre. You have to go up towards the characteristic village of Rovenna (where the small but spectacular route of the Sentee by Sort ) and follow the road up to Monte Bisbino (1,325 m asl).
Continue for about 15 km until you reach the "località Ca' Bossi", located a few hairpin bends from the summit. You can park your car and take the "Via dei Monti Lariani" in the direction of Rifugio Bugone (there is a sign with the indication).
Following the road slightly downhill you will soon reach the Bugone Refuge, continue the route with various ups and downs until you reach the Murelli Refuge, where you can take a short break and from where you can already glimpse the Mount Colmegnone.
Shortly after Murelli the private road branches off, keeping to the right you reach theRoccolo San Bernardo farmhouse above which, after a small steeper climb, is the summit.
At the top of Colmegnone you can enjoy a dizzying view of the underlying basin of Lake Como, and on clear days your gaze opens up from the Apennines to the Swiss Alps.
Follow us on social media